MIDAS Knowledge Base
How to import a Google Calendar into MIDAS
Are you currently using Google Calendar to record your bookings and events? ...Looking for an alternative scheduling system?
Did you know it's really easy to migrate from using Google Calendars to using MIDAS?! - Here's how...
Step 1 - Login to Google Calendars
Step 2 - View Calendar Settings
On the left side of the screen under the "My Calendars" section, click the arrow to the right of the calendar you wish to import into MIDAS, and select "Calendar Settings":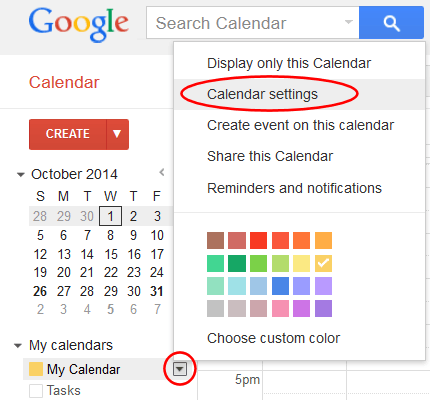 Step 3 - Export iCal data
On the Calendar Settings screen, scroll down to "Private Address", right click the "ICAL" icon, and select "Save As":



You will then be prompted to save a .ics file to your computer. Remember where you save this file, as this is the file you'll be importing into MIDAS.
Step 4 - Import into MIDAS
Follow the instructions for How to import Bookings from another application into MIDAS in iCal format

When you import iCal data into MIDAS you'll be able to "map" various iCal fields to fields in MIDAS, however, for best results, we recommend: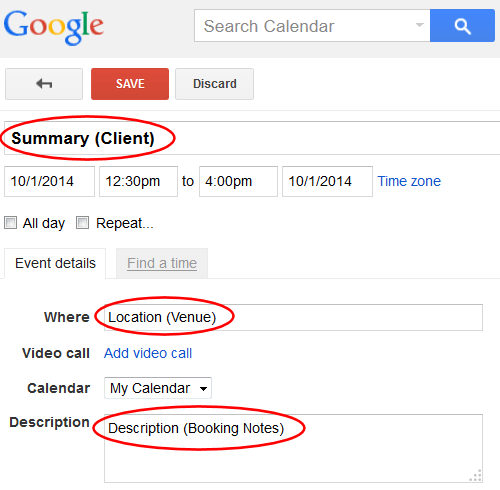 Using the "Event Name" (Summary) field in your Google Calendar for recording the name of the client that each booking is for
Using the "Where" (Location) field in your Google Calendar for recording the venue that each booking takes place in
Using the "Description" field in your Google Calendar for recording booking notes for each booking
← Return to the Knowledge Base