Free Online Demo of our Room Booking System
See MIDAS software in action and try some scheduling in your web browser right now!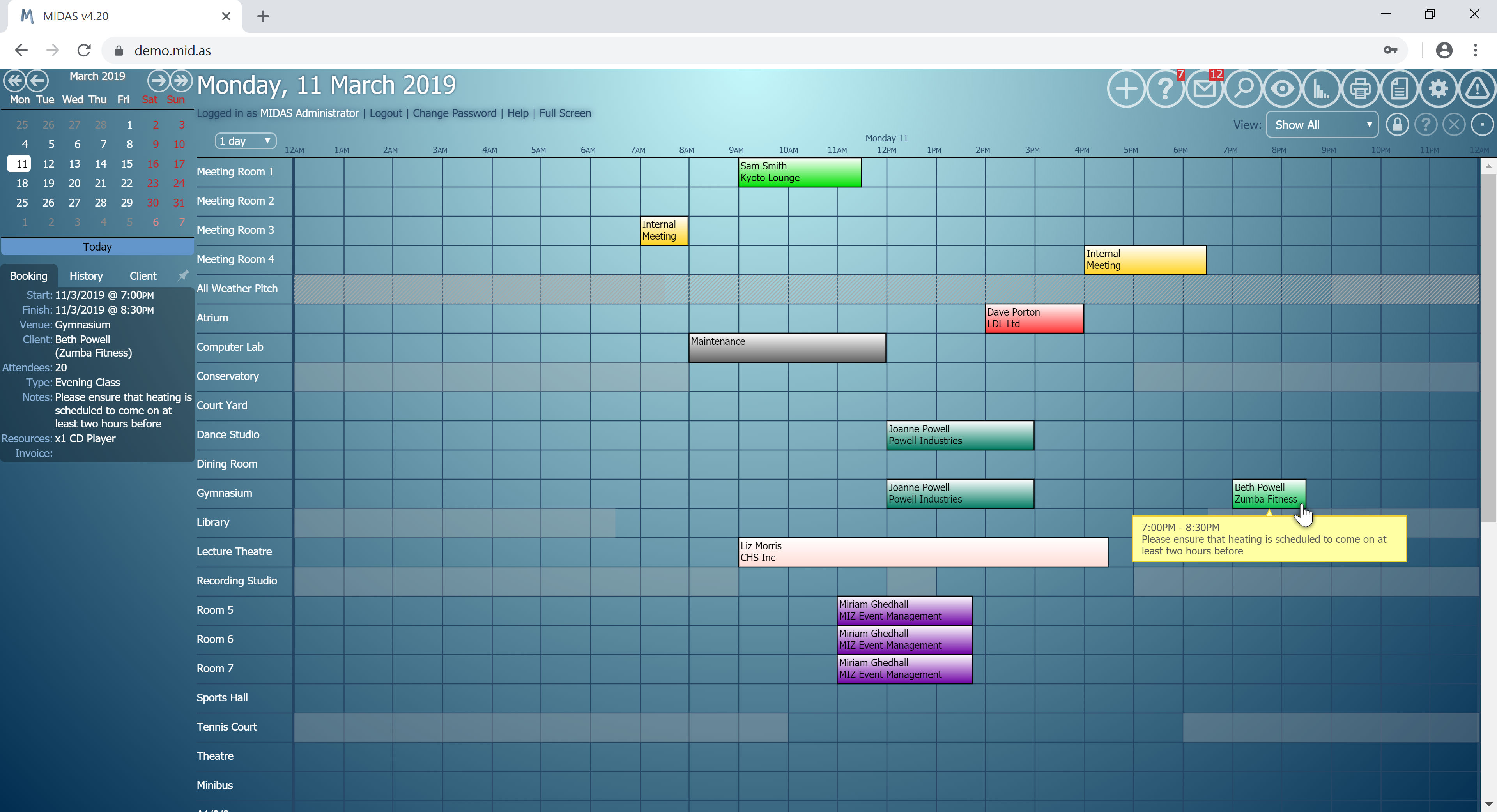 Whilst this is a functional "demo", changes to software settings have been disabled in this public system.
To explore MIDAS further without these restrictions, why not try a no-obligation FREE Trial?