Multi User Support
Our entry level MIDAS room booking system comes with a single user account.
However, when you purchase MIDAS, you can select the number of user accounts required, all the way up to "Unlimited".
Ordinarily, each person, team or staff member, who requires access to your scheduling system would need their own separate user account.
Giving each person their own login to MIDAS allows you to not only keep track of which user performs which action in your booking system, but you'll also be able to assign different user permissions to each account.
These control the actions that each user may perform in MIDAS, such as adding, modifying, or deleting bookings or clients. As well as allowing printing, or restricting how much client information they may view.
If MIDAS is purchased with more than one user account, then by default each user may be logged in from multiple devices simultaneously.
This allows people to have MIDAS open on both their computer and mobile device at the same time.
If you don't wish to allow this, then MIDAS gives you the option to prevent each account from being simultaneously logged into from more than one device at a time. (Logging in from a second device will log out the user's other session)
There are also no limits imposed on the number of users who can be logged in to the software at the same time.
Need to add more users to your MIDAS system at a later stage than your current license allows? No problem! You can easily upgrade your license at any time.
MIDAS also includes as standard some "public" features which don't require a user account. These include Public Booking Requests and Public Web Bookings. These features, if enabled, can be used regardless of whether your MIDAS system is licensed for a single user account, or unlimited accounts - there are no restrictions!
For customers who choose a self-hosted MIDAS system, licensed for "Unlimited" users, there's also the option to integrate MIDAS with your Active Directory. This provides seamless single sign-on (SSO) capabilities for your users. As long as they're logged into their workstation, that can be automatically logged into your MIDAS system when they open their browser.
One of the great benefits of web based software is that it can be easily accessed by all of your team, wherever they are, any time of day!
Further reading: How Many User Accounts Do I Need? | Adding New User Accounts in MIDAS | List of Available User Permissions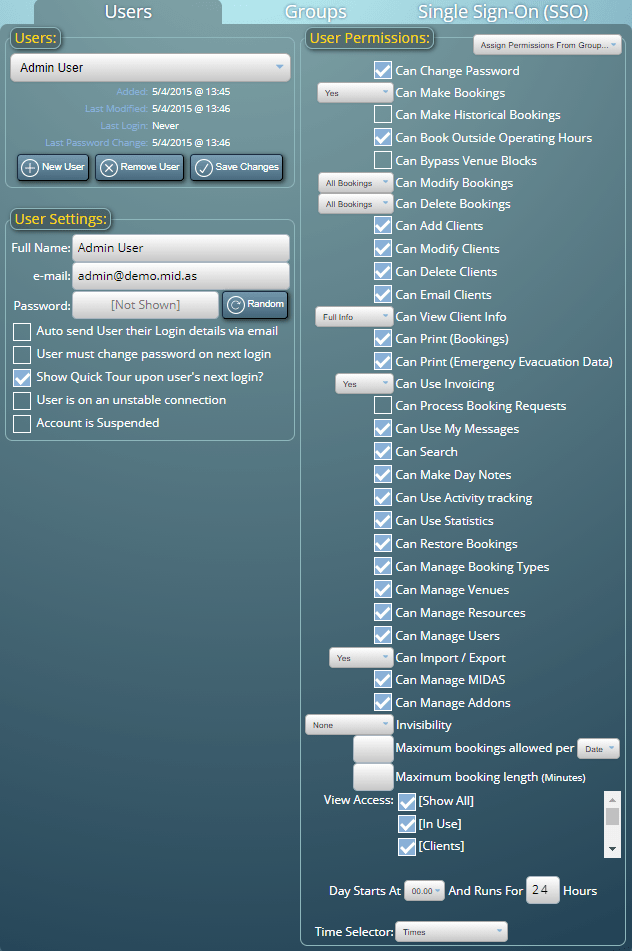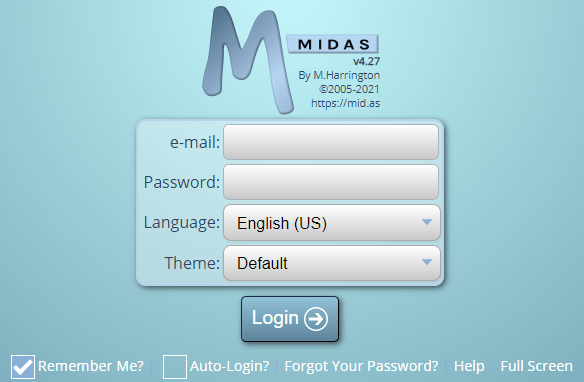 ---
Explore More Features of MIDAS Booking Software...