MIDAS Knowledge Base
Is there a MIDAS mobile app available for my smartphone?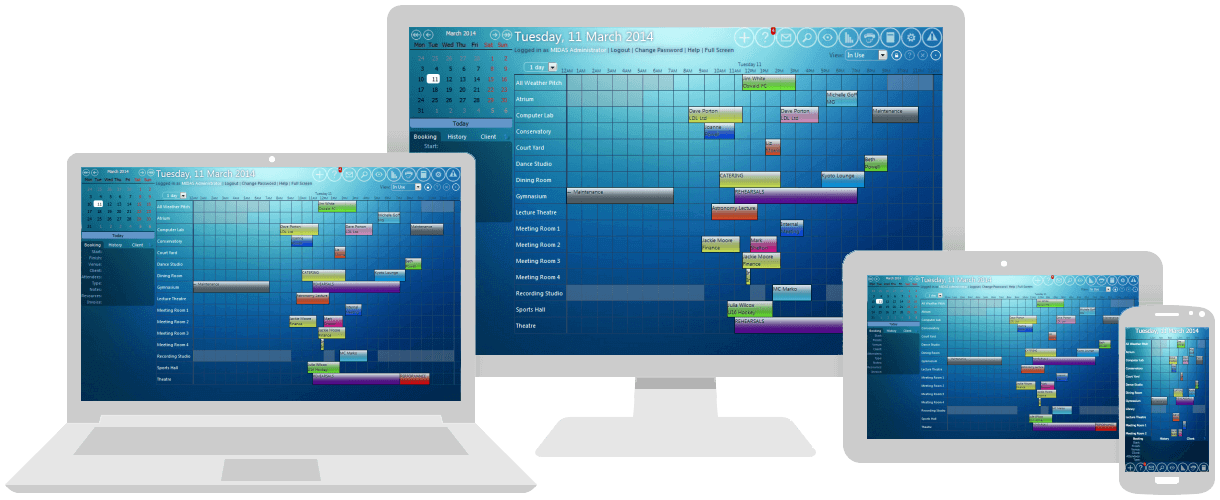 MIDAS features an intelligent and "responsive" design. This means that it can automatically adapt and adjust to fit a wide range of devices and screen sizes/orientations. Whether that's a desktop, laptop, tablet, mobile or cellular device, the software will adapt to your screen.
For example, here are some screenshots of MIDAS running in a desktop browser, on an iPad, and on an iPhone.
Because of this "responsive design", and in order to make MIDAS as accessible and as easy to use as possible, there's no additional software or "app" that needs to be downloaded and installed on every user's device before they can start using your organization's MIDAS room booking system.
All users need is a modern web browser on their device (which will most likely be installed by default). They will then be able to connect and access use MIDAS anywhere with a wifi or data connection!
To make it easier users can also add a shortcut directly to their Android or iOS device's home screen. This allows for even faster access to your organization's MIDAS booking system from your mobile or tablet device.
← Return to the Knowledge Base