Online Invoice Payments
MIDAS room booking software features flexible
integrated invoicing
capabilities.
As part of these, the scheduling system can automatically generate invoices for your client's room and resource usage at your facilities.
Invoices may then be printed, or emailed directly to your clients, from within the software.
You can configure your MIDAS system so that once a client receives their invoice, they can then pay their invoice online.
The online payments features of MIDAS require either a PayPal or Stripe account.
Once configured, a client can pay their invoice online by simply going to your_MIDAS_url/pay.
From there, they can enter their invoice number, invoice date, and depending upon how you've configured the system - their email address as well.
MIDAS will then display their invoice and allow selection of payment method. The client can then quickly pay their invoice using a major credit/debit card and/or PayPal account.
The client will then receive a receipt for their payment, and the invoice will be automatically updated in MIDAS to reflect that it has been paid.
Further reading: Online Payments with MIDAS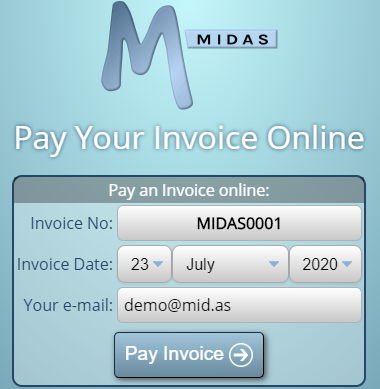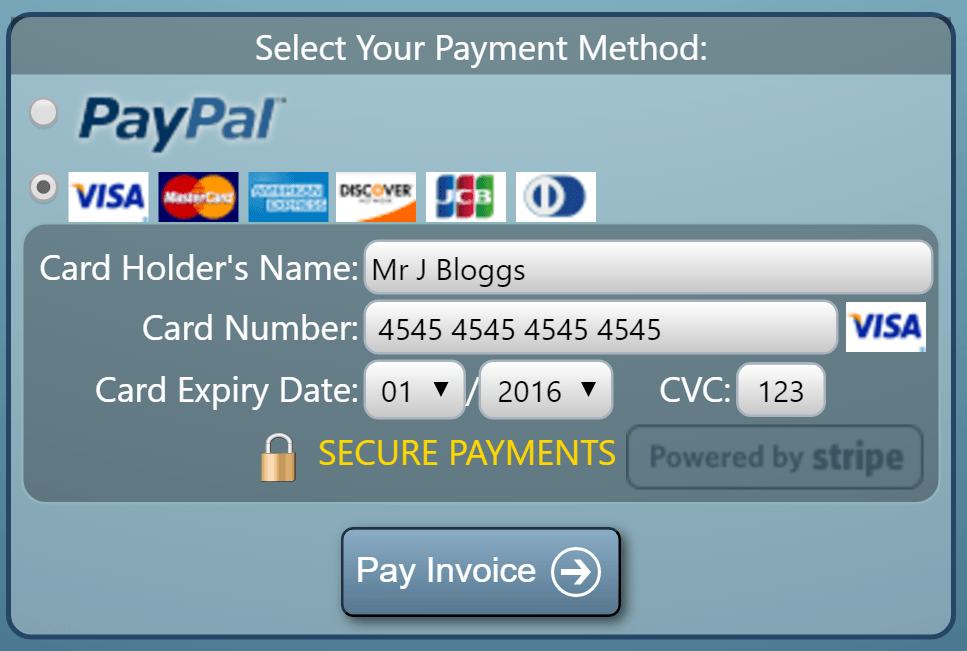 ---
Explore More Features of MIDAS Booking Software...