MIDAS Knowledge Base
How to save invoices as PDF files
From v4.32 MIDAS now includes the ability to directly send invoices to clients as PDF attachments. For more information, please see
this article
.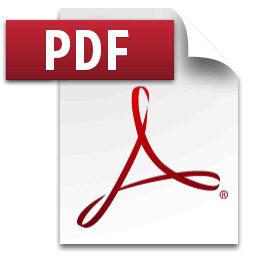 Invoices that you create, or generate, within your MIDAS booking system can be printed out or emailed to your customers/clients. On some occasions though, it may also be desirable to save an invoice as a PDF file.
If you're running Windows 10, then you'll already have the ability to directly save invoices as PDF files by simply printing them to the native "Microsoft Print to PDF" printer.
If you're running a different operating system however which doesn't natively include a "PDF Printer" like Windows 10 does, then you'll need to install a 3rd party PDF printer. This isn't a physical "printer", but rather a piece of software which acts like a printer, allowing you to essentially "print" (save) invoices directly to PDF files.
A number of free PDF software printers are available, including:
Once you have a PDF printer installed & available on your device, then to save an Invoice as a PDF file:
Locate the invoice within MIDAS that you'd like to save as a PDF file.
Click the "Print" icon associated with your invoice.
When your browser's Print dialog window opens, select your PDF printer from the list of available printers, and click OK/Print.
You'll be prompted for a file name and location to save this newly created PDF file under.
← Return to the Knowledge Base