MIDAS Knowledge Base
Can I place a link back to MIDAS from my own website?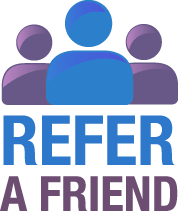 Yes!

Many of our customers choose our MIDAS scheduling software as a direct result of a recommendation from another organization who already use our room booking software for their scheduling needs.

We believe in the importance of these "word of mouth" referrals, so much so that we're now offering a generous "Refer-a-Friend" program to our existing customers.

For every new customer you refer to MIDAS, we'll give both them and you one month free! *

So if you're an existing customer, get started and grab your free and unique referral link right now.

..plus, there's also no limit on the number of new customers you can refer. If you 12 separate organizations, you'll get 12 months of MIDAS completely free!
← Return to the Knowledge Base