Integrate MIDAS & Microsoft Outlook

↔

Import clients from Outlook. Send booking reminders to an Outlook calendar. Optionally sync bookings to an Outlook calendar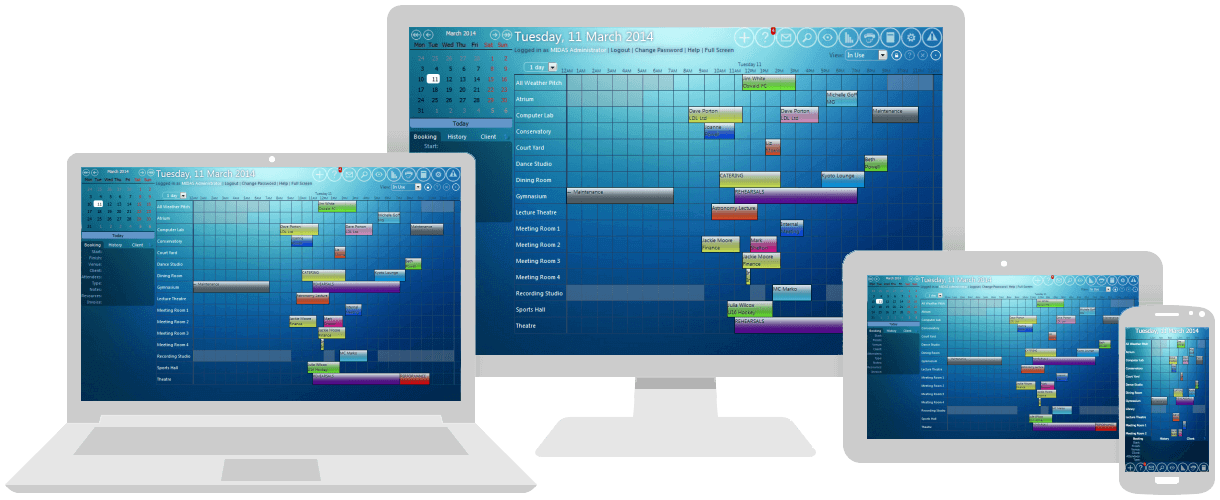 ---
HOW IT WORKS
Import clients from Outlook into MIDAS
You can easily import contacts from your Outlook address book into MIDAS. Simply export your Outlook address book, and import it into MIDAS with just a few clicks.
Send booking reminders to an Outlook calendar
If your mail software has Microsoft Outlook set as its associated calendar application, you can have MIDAS send reminders of individual bookings to your Outlook calendar with just a single click.
Sync bookings to a Microsoft Outlook
The optional Data Feeds addon for MIDAS generates bookings feeds to sync bookings in your MIDAS system directly to your Outlook calendar.
---
MORE INFORMATION
How to import Outlook contacts into MIDAS
Setting booking reminders
Optional Data Feeds addon
---
AVAILABILITY
The ability to import Outlook contacts and send booking reminders to an Outlook calendar is included as standard with both cloud hosted and self hosted editions of MIDAS room booking software.

The ability to sync bookings to an Outlook calendar is available through an optional addon.

...or if you're an existing customer, you can easily add Outlook calendar sync to your MIDAS system.