Versatile Printouts
MIDAS scheduling systems include extensive support for generating printouts.
Bookings, invoices, reports, and search results can all be quickly printed by the software at the click of a button.
For printouts of your bookings, you can select to print bookings for just a single day, or across a date range. Printouts can also be limited to specific venues or booking types. You can also control what booking information is included on your printouts.
What's more, MIDAS allows you to customize the print template. You can include your own company logo, address, or any other information on printouts produced by your MIDAS system.
Templates can be modified in both visual or simple code editors, and accept common HTML code. Placeholder variables can also be inserted into templates, which are substituted for real-time live data whenever a printout is created.
Further reading: MIDAS Printing Tutorials | Modifying The Print Template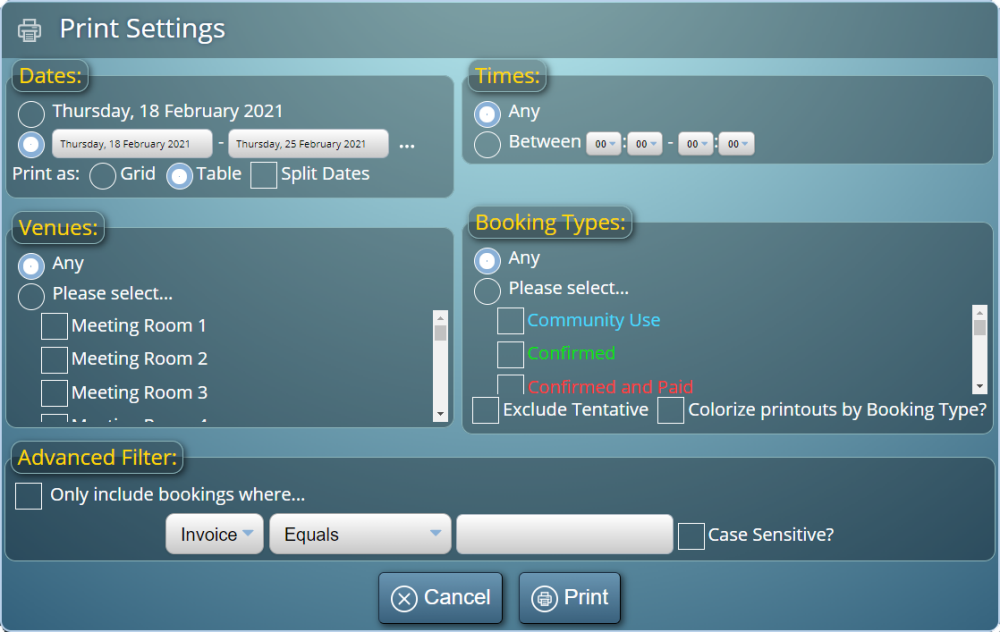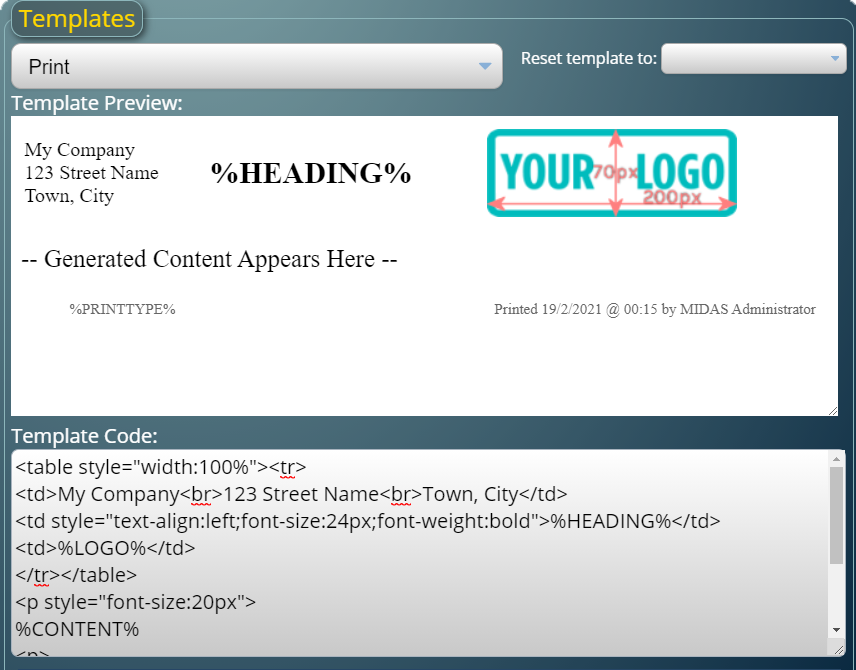 ---
Explore More Features of MIDAS Booking Software...