Manage Equipment & Staffing
In addition to being able to schedule your rooms and spaces, MIDAS is capable of scheduling additional resources such as equipment and staffing too!
By default, there are three resource categories in MIDAS, with the option to add additional categories too.
These three categories are: Equipment, Staffing, and Consumables.
Equipment are physical sundry items you may wish to add to your bookings. Examples include Data Projectors, Laptops, and Screens. Equipment items are charged per booking.
Staffing are members of staff who can be assigned to your bookings. Examples include IT Technician, Security Guard, and Duty Manager. Staffing resources are charged per hour.
Consumables are those sundry items that are only used once. Examples include Tea & Coffee, Light Refreshments, Notepads. Consumables are charged per booking.
When setting up your resource in MIDAS, you can specify the maximum quantity of each resource that's available at any given time. MIDAS will prevent more resources than you have available from being assigned to bookings.
As consumable items are those which are intended for one-time use, the total quantity available of these resources is automatically decreased upon each use.
In addition to defining resource quantities, you may also specify a charge for each. You can also limit each resource to only be available for allocating to bookings in certain spaces.
For example, if you're a large school with both teaching classrooms and outdoor sports facilities, you probably won't want someone adding football nets to a classroom booking(!)
Once all your resources have been setup in the MIDAS system, they can then be allocated to bookings with just a few clicks.
Further reading: Managing Resources in MIDAS | Adding Resources To Bookings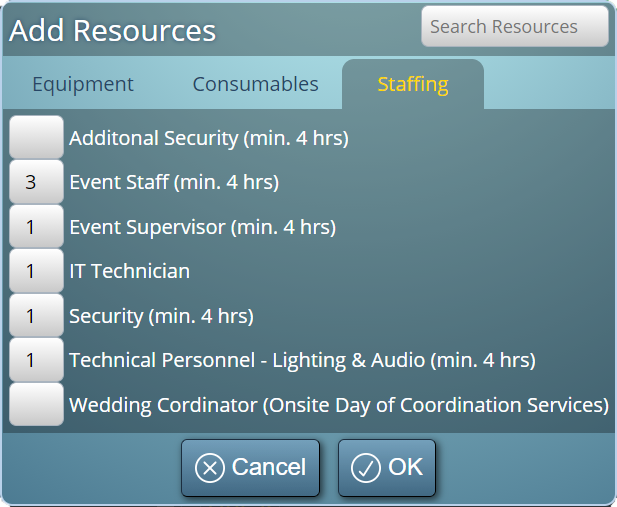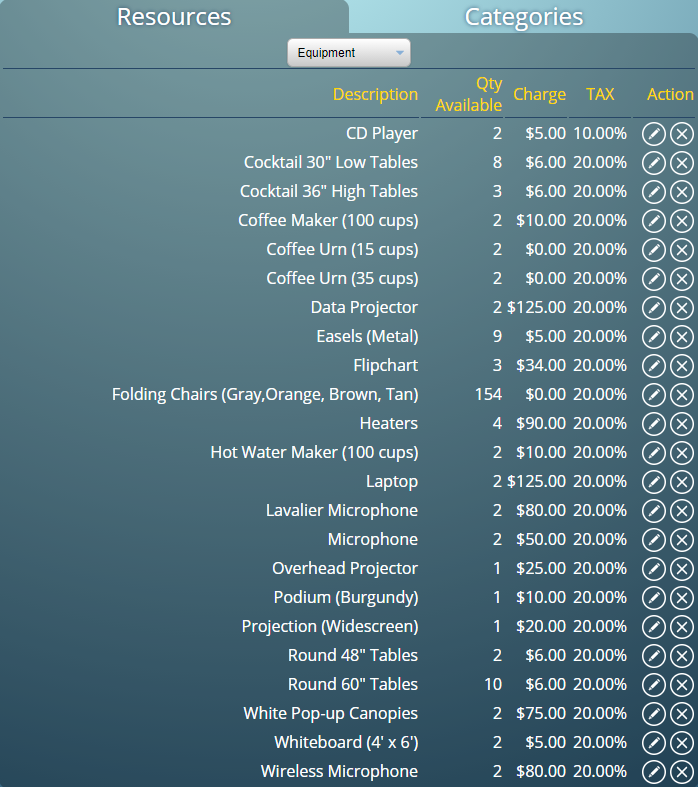 ---
Explore More Features of MIDAS Booking Software...