Alerts & Reminders
MIDAS room scheduling software allows you to set yourself reminders of important upcoming bookings.
These reminders can be set to automatically show when you login, and can optional be sent to your email address as a calendar event. This allows you to quickly add a reminder of the booking to your connected calendar (i.e. Outlook, Thunderbird, Google Calendar, etc)
MIDAS also includes a built-in internal messaging system, allowing you to leave notes and messages for other users. Like booking reminders, any messages left for the user will be shown upon their next login. Depending upon the user's settings, they may also opt to receive internal messages to their email inbox.
The internal messaging system even allows you to message multiple users at a time, and your messages can also have an expiration time set. Messages are automatically removed after their expiration time, even if they've not been read.
But that's not all! One of the most powerful notification features within the MIDAS booking software is "Watches".
With "Watches" you can configure advanced notifications for yourself when certain activity occurs within your MIDAS booking system. For example, you could configure a watch notification to be automatically notified whenever a particular room or resource has been booked, or when consumables are running low.
Further reading: Setting reminders in MIDAS | Internal Messaging | Watch Notifications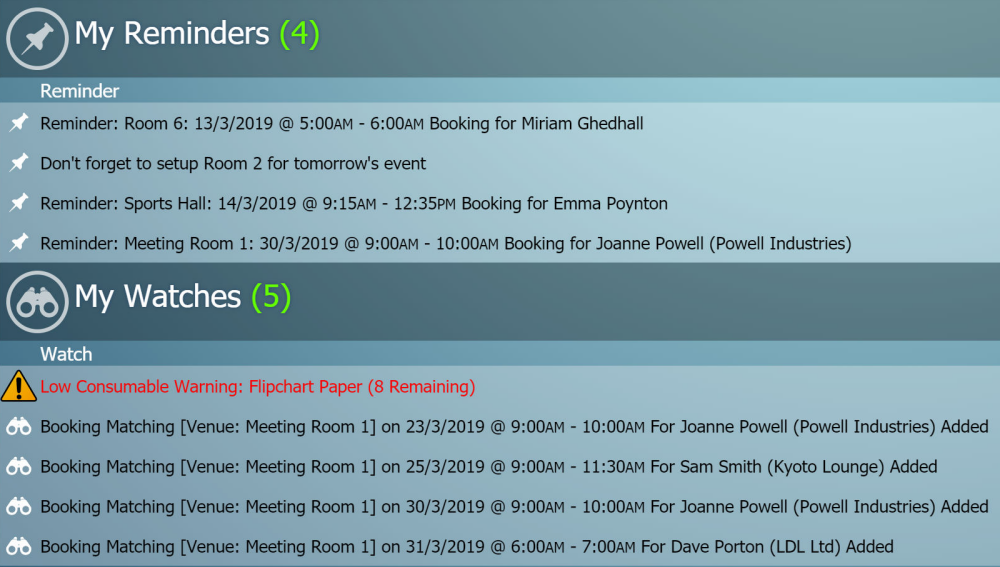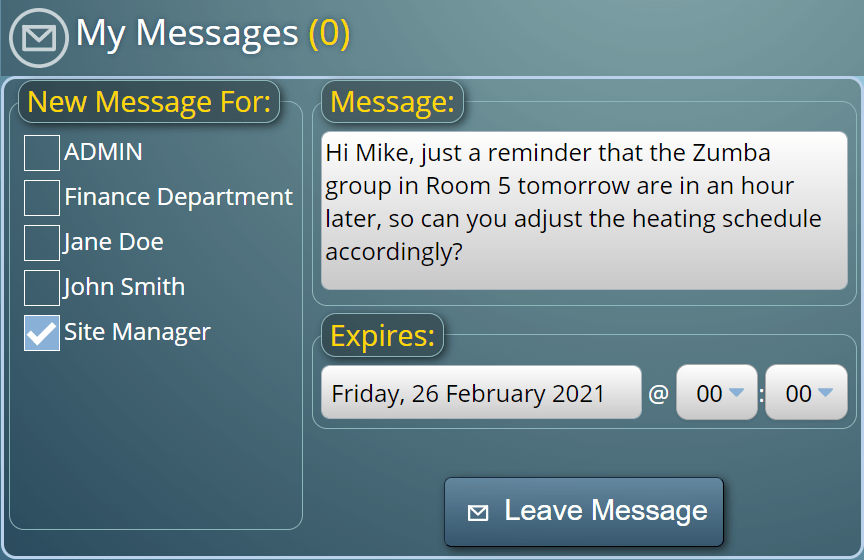 ---
Explore More Features of MIDAS Booking Software...