MIDAS Knowledgebase
Will MIDAS still work on Windows XP after 8th April 2014?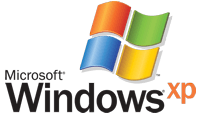 As of 8th April 2014 Microsoft no longer support their obsolete 12-year-old operating system, Windows XP.
For more information from Microsoft, please see:
https://windows.microsoft.com/en-us/windows/end-support-help

In addition, starting with MIDAS v4.05 (January 2014), we
no longer support
our web-based
Room and Resource Scheduling Software
in Internet Explorer 8 - which is the highest version of Internet Explorer that can be installed on Windows XP.
Therefore, if you're still using Windows XP, you'll still be able to continue to use MIDAS, however, you'll need to make the switch to another, more modern, web browser if you're an Internet Explorer user.
Both Google and Mozilla have announced they will continue to support and update the Windows XP versions of their Chrome and Firefox browsers, respectively, after April 8th 2014 for at least one more year.
In conclusion, if you're still using Windows XP user and for whatever reason can't update your now obsolete operating system, you should still be able to continue using MIDAS in either Google Chrome or Mozilla Firefox until at least 2015 (or until these browser vendors choose to no longer provide updates to their browsers on Windows XP)
UPDATE: November 2015
Google have now announced that Chrome will no longer be supported or receive updates on Windows XP or Windows Vista after April 2016
UPDATE: September 2016
Mozilla will no longer be providing updates for Firefox on Windows XP or Windows Vista after March 2017
← Return to Knowledgebase