Integrate MIDAS & Stripe To Accept Payments

↔

Accept payment for bookings and invoices with Stripe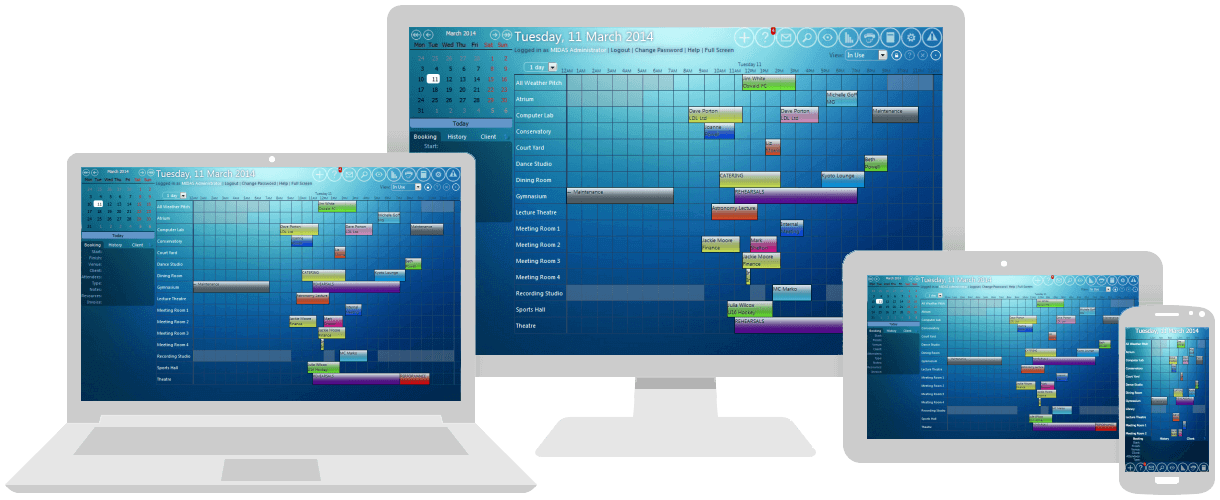 ---
HOW IT WORKS - PAYMENT OF INVOICES
Invoice Creation
Firstly, a MIDAS user generates (or creates) and invoice for a client.
Invoice Sending
Once the client's invoice has been finalized, it can be emailed directly to the client from within MIDAS.
Invoice Payment
The client can pay your invoice online by visiting your MIDAS URL and appending "/pay" (i.e. https://example.com/pay).

They will be prompted to enter their invoice number and invoice date, and can then instantly pay their invoice via Stripe.
---
HOW IT WORKS - PAYMENT FOR BOOKINGS
Making a Public Booking
An individual uses the "Public Web Booking" feature of MIDAS to make a booking at your facilities (no login or user account is required!).

They select their desired date(s), time(s), space(s), and resources as appropriate and MIDAS checks availability. If everything is available a temporary "hold" is placed for the dates, times, spaces, and resources.
Making Payment
The client is then presented with a payment screen to allow them to pay for their booking(s) via Stripe.

A configurable amount of time can be set to allow them to complete their payment. If they fail to complete their payment within this time, the temporary "hold" is released and the slot and resources become available for others to book.
Completing and Confirming the Booking
If the client completes their payment within the allowed time frame, the temporary "hold" is converted to a confirmed booking, and they are sent a booking confirmation email.
---
MORE INFORMATION
How to configure Stripe integration with MIDAS
---
AVAILABILITY
Stripe integration is included as standard with both cloud hosted and self hosted editions of MIDAS room booking software.