Venue "Blocking"
MIDAS room scheduling systems can be configured to prevent - or "block" - bookings from being added to certain rooms or spaces, when certain other rooms are in use.
This has many useful applications, for example, if you have a large meeting room that can be booked as an entire space, or sub-divided and hired as two separate smaller meeting spaces.
Venue "Blocking" in MIDAS can be used to ensure that if a meeting room has been partitioned and one half booked, the whole undivided meeting room cannot be booked at the same time.
Another example of where venue "blocking" may be useful is in a Church setting. For instance, if you have a noisy kids room right next to a quite prayer room, you may want it to have it so that the two rooms aren't booked at the same time.
A user permission is also available in the software, which if granted to an administrative account, allows that user to bypass any venue blocking rules currently set up.
Further reading: Manage Venues in MIDAS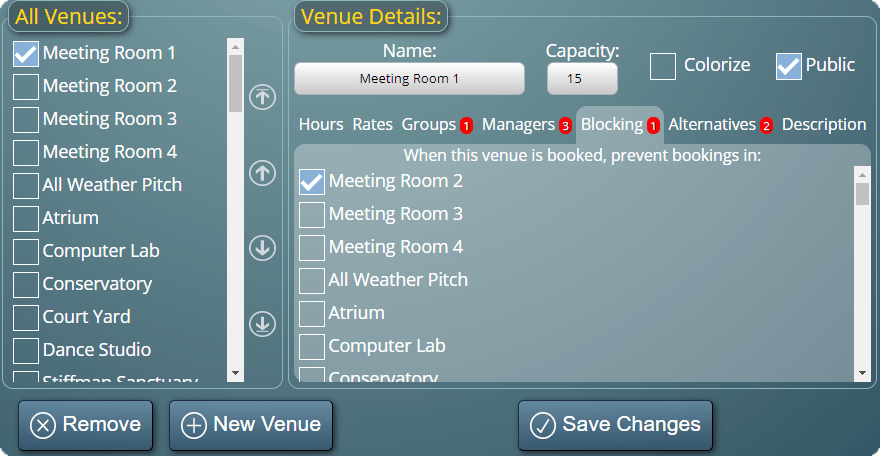 ---
Explore More Features of MIDAS Booking Software...