Table of Contents
← Hide Table of Contents
MIDAS PRTG Sensors Addon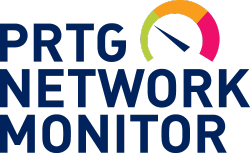 About PRTG
PRTG
is a leading professional network monitoring software solution, trusted by over 150,000 network/IT administrators worldwide to provide unified monitoring of the performance and reliability of their entire networks, infrastructure and applications.
We also use PRTG here at MIDAS for 24/7 monitoring of our
infrastructure
.
A free version of PRTG is available (allowing monitoring with up to 100 sensors) alongside licensing options if a greater number of sensors are required.
MIDAS PRTG Sensors Addon
Our PRTG Sensors addon allows you to monitor key parameters and metrics from your self-hosted or cloud-hosted
MIDAS
room booking system in real-time. For example, you can keep track on the number of users currently logged into your MIDAS system, the number of failed login attempts, the size of your database, the number of visitors on your premises, the number of bookings taking place today, and much much more!