Stop Double Bookings
One of the biggest nightmares you can face when it comes to managing room bookings is that of double bookings.
That dread you feel when you realize that two bookings have been scheduled for the same space at the same time.
With a MIDAS booking system you need never worry about that ever again!
Our room booking system prevents double booking. It simply won't allow two bookings to occupy the same space and times.
Each time a booking is added (or modified), the software checks that it won't conflict with any existing bookings.
If a conflict is found, the Booking Availability screen will show that the selected times for that space are "Unavailable".
Furthermore, the small "binoculars" icon adjacent to the "Unavailable" label will quickly show details of the conflicting booking.
MIDAS may also be configured to allow "alternatives" to be offered in the event that the desired dates/times are unavailable.
Alternative times or spaces can be selected with just a couple of clicks.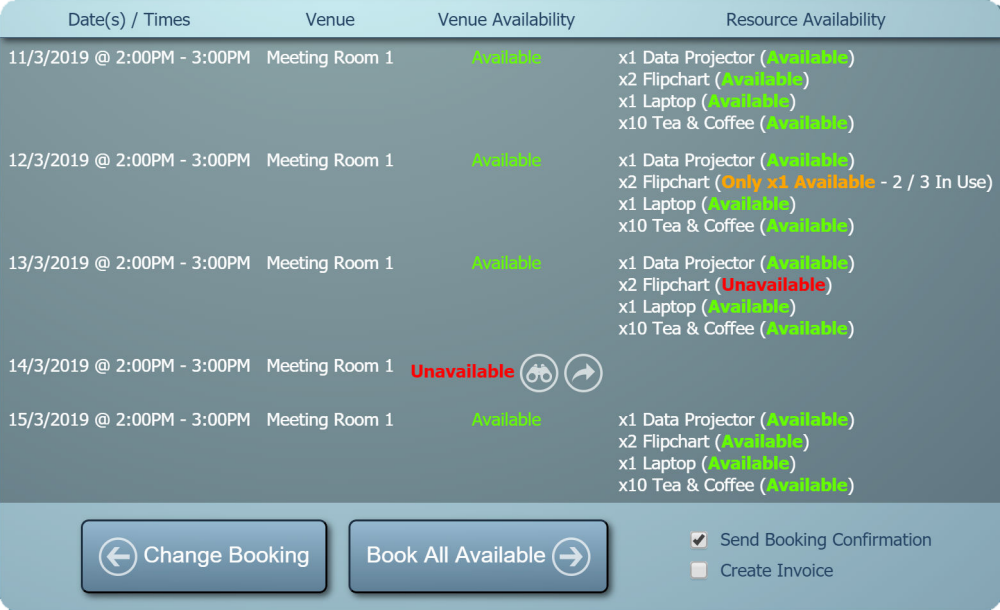 ---
Explore More Features of MIDAS Booking Software...