Powerful Search Capabilities
MIDAS booking software includes its own built in search engine.
This can be used to locate bookings or customers/clients by simply entering a few keywords.
The built-in search engine also allows searching the help documentation included with every MIDAS system.
When searching for clients, the search results allow you to quickly update, modify, or delete a client record. From the search results you can also print a client's past or future bookings, or their bookings over a custom date range.
MIDAS also allows you to email a client directly from within the software.
When searching for bookings, you can limit the search to a specific date range or booking type. When limiting to a date range, you can specify whether this should be the range during which a booking was added, modified, or takes places. You can further limit booking searches to just those bookings which you added to the system, and not include those added by other users.
From the booking search results, you can quickly modify, delete, generate an invoice, or set a reminder for a booking.
Further reading: Searching in MIDAS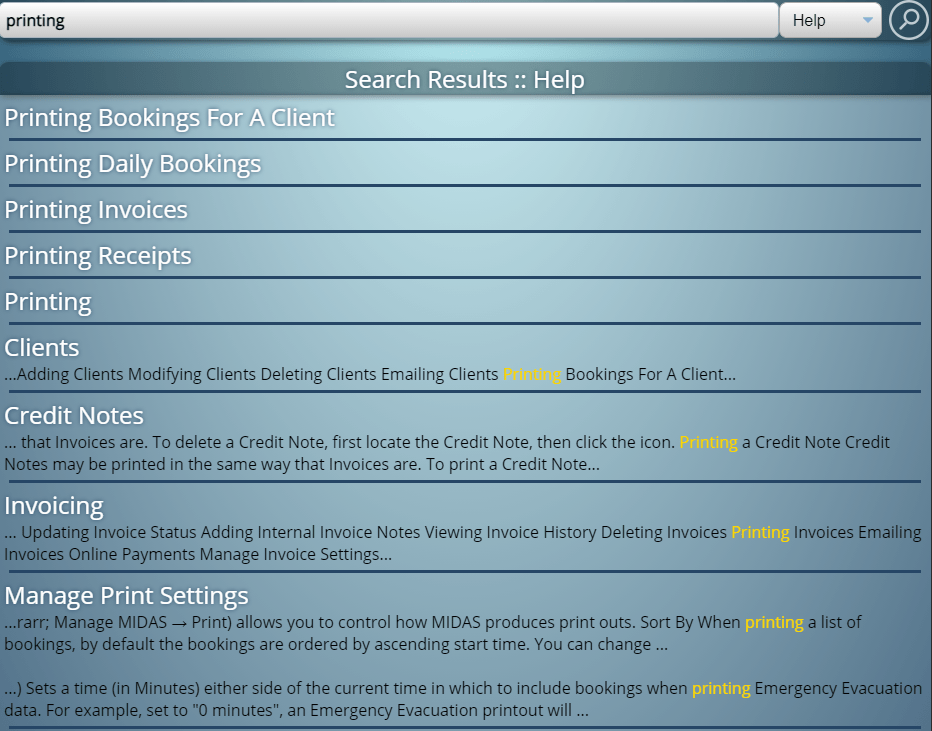 ---
Explore More Features of MIDAS Booking Software...