Multi Language Support
A MIDAS room booking system comes with a number of language translations included and ready to use.
Users may simply select their language preference on the login screen.
Alternatively, administrators can suppress the language selector, and instead run MIDAS in a chosen language for all users.
Current languages that come bundled with MIDAS as standard, include: English (US, UK, and Australian variants), French, German, Italian, Spanish, Dutch, Norwegian, and Greek.
Foreign translations often include user-contributed corrections and improvements submitted by our global customer base.
We also make it possible for customers running self-hosted editions of our software to modify the included language packs, or create their own translations.
We also welcome user contributed translations for other languages that are not currently included with MIDAS, with a view to being able to include further translations in future updates.
Further reading: How to translate MIDAS into another language or improve upon an existing translation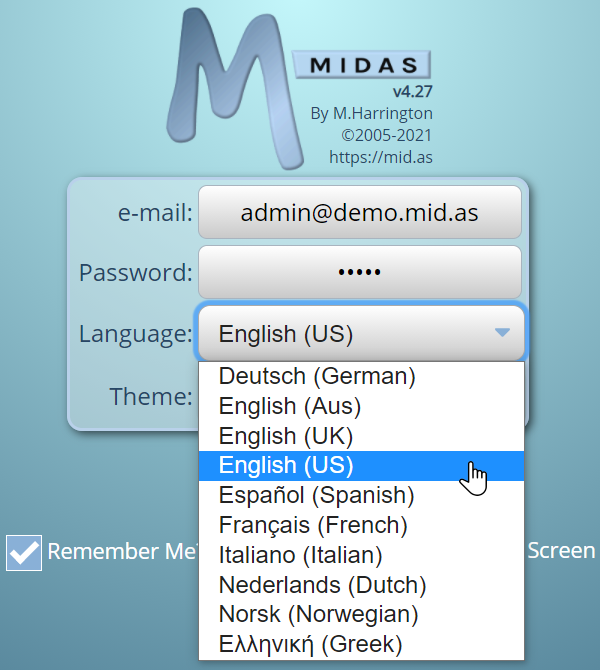 ---
Explore More Features of MIDAS Booking Software...