Graphical Reports & Statistics
MIDAS room booking software can instantly generate an extensive range of graphical reports and statistics at the click of button.
Reporting in MIDAS in split into 7 categories, covering:
Bookings
Clients
Invoices
Resources
Venues
Users
MIDAS
Within each of these report categories are a range of up-to-the-minute reports providing a detailed insight into every aspect of your booking system.
You can see how your venues are performing, see which dates and booking types are most popular, view your most active clients, keep track of paid and outstanding invoices, project income from your rooms and resources, and more!
Reports have additional filtering options allowing you to drill down to a specific date range or booking type, etc.
Generated reports can easily be printed at any time, and may optionally be exported to Excel too.
If you can't find a particular report, MIDAS also facilitates exporting booking, client, invoice, resources, and user data in a range of common formats. This allows you to perform further analysis and generate your own bespoke reports in 3rd party applications (like Excel).
Further reading: Statistics and Reporting in MIDAS | Exporting data from MIDAS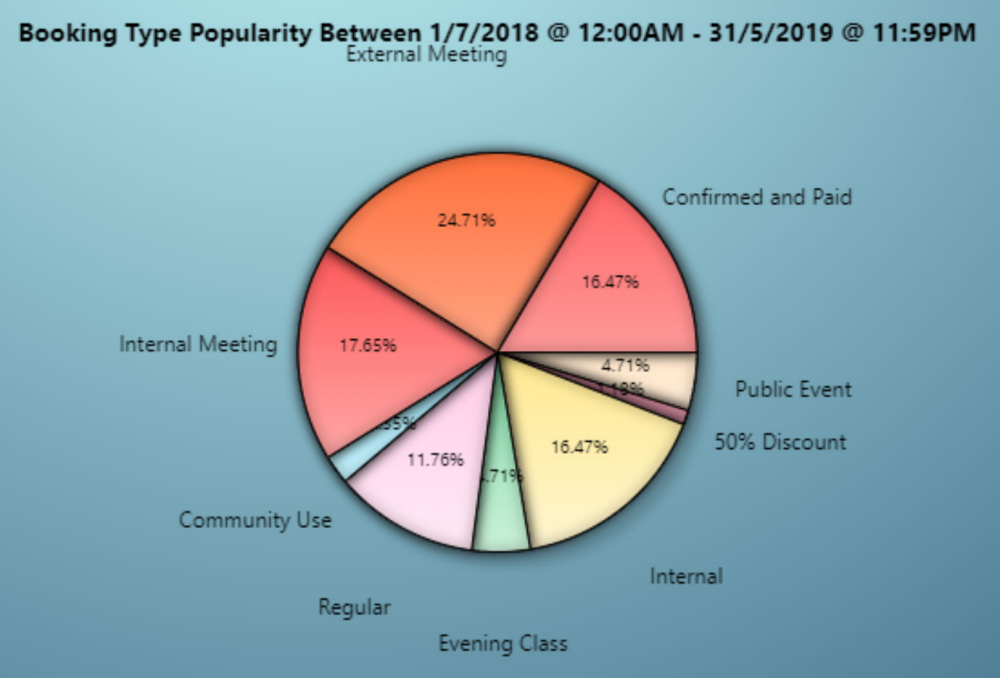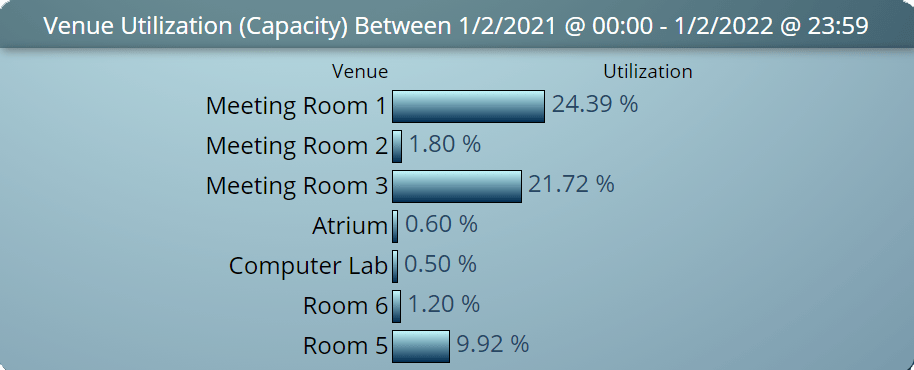 ---
Explore More Features of MIDAS Booking Software...