Maps & Floor Plans
With MIDAS you can allow your users to visually book a space by simply selecting it from a map, schematic, or floor plan layout of your facilities.
Each venue "group" in the software can have its own floor plan / map associated with it, so you can easily have different floor plans for each floor in your building.
The powerful "Map Editor" in MIDAS allows you to quickly upload a floor plan / map image to the software and associate your bookable spaces to the corresponding areas on the image.
Don't worry if you have rooms which are an irregular shape - the "Polygon" tool can be used to define even the most challenging shaped spaces.
Once you've defined areas for each of your spaces on your uploaded map or floor plan, users will be able to select a space to book simply by visually selecting it with a click of their mouse or a touch on their screen.
Further reading: Floor plan / Map Editor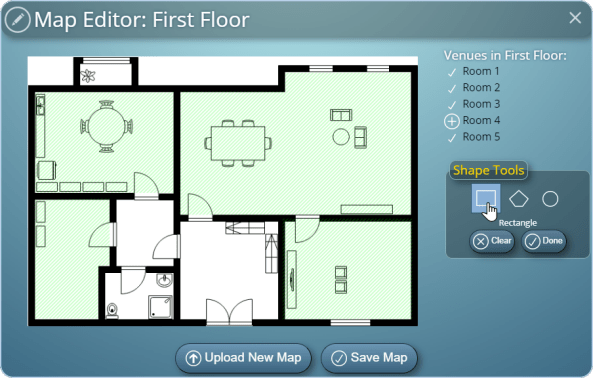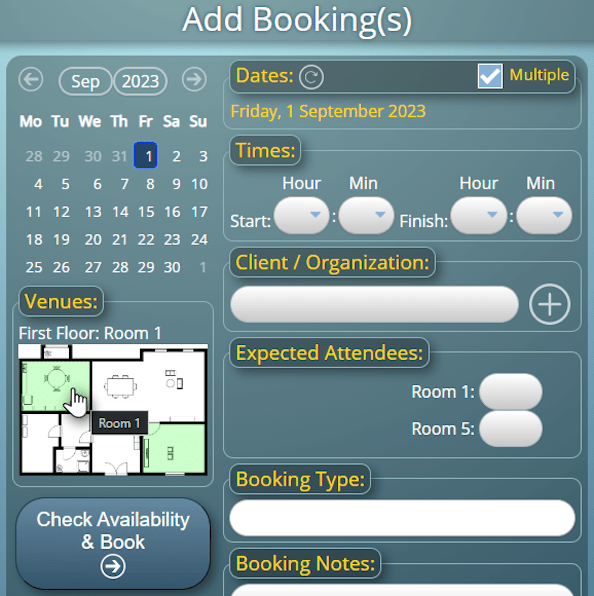 ---
Explore More Features of MIDAS Booking Software...