Intelligent Booking Alternatives
In an ideal world, the desired space and times you wish to book at an organization's facilities would always be available.
In practice, that's not always the case. There may be a number of reasons why the space and times you want are unavailable. It could be that another booking is taking place at the same time in that room, or it could be that venue is closed at your desired times.
Whatever the reason, MIDAS room booking software includes a helpful "Booking Alternatives" feature.
If enabled, then in the event that the desired space/times are unavailable, MIDAS can offer potential alternatives.
These may be an earlier or later time slot, the same times but on the day before or the following day, or a different room or space.
Administrators can teach MIDAS which spaces would be suitable alternatives for their other spaces, and MIDAS does the rest!
MIDAS can help increase your customer retention, by always trying to find a suitable alternative if the desired space and times aren't available.
Further reading: Booking Availability in MIDAS | Set up alternative venues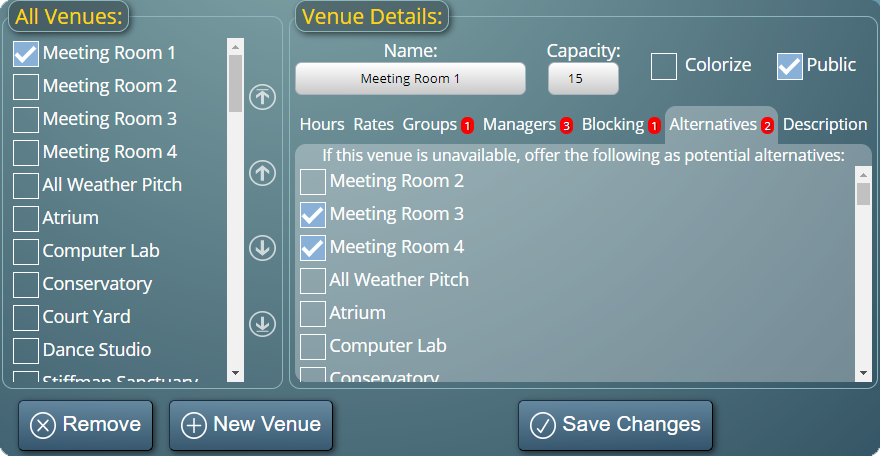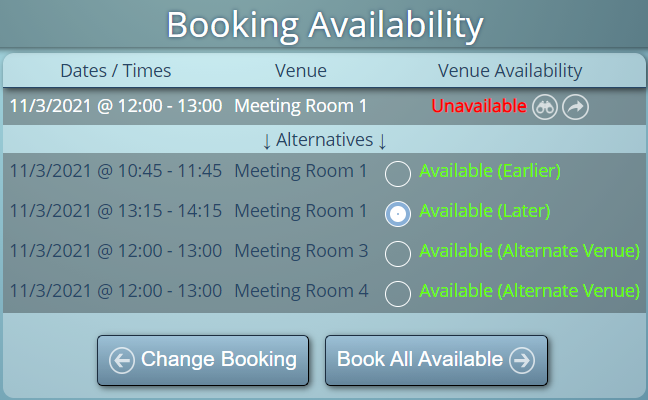 ---
Explore More Features of MIDAS Booking Software...