Keep Track of User Activity
MIDAS room booking software keeps an
audit log
of all activity occurring within the system.
Every user-performed and system action is timestamped and recorded in the Recent Activity log.
For user-initiated actions, the name of the user who performed the action is logged, along with their IP address.
The audit log also records details of failed login attempts to your MIDAS system.
The log may be filtered by user and by action category, and the log itself may be easily printed or exported at any time.
You can control how long entries are kept for in the log, specify which users have access to be able to review the log, and even mark individual users as "invisible".
User accounts that are flagged as "invisible" won't have their actions recorded in the recent activity audit log.
Further reading: Activity Tracking in MIDAS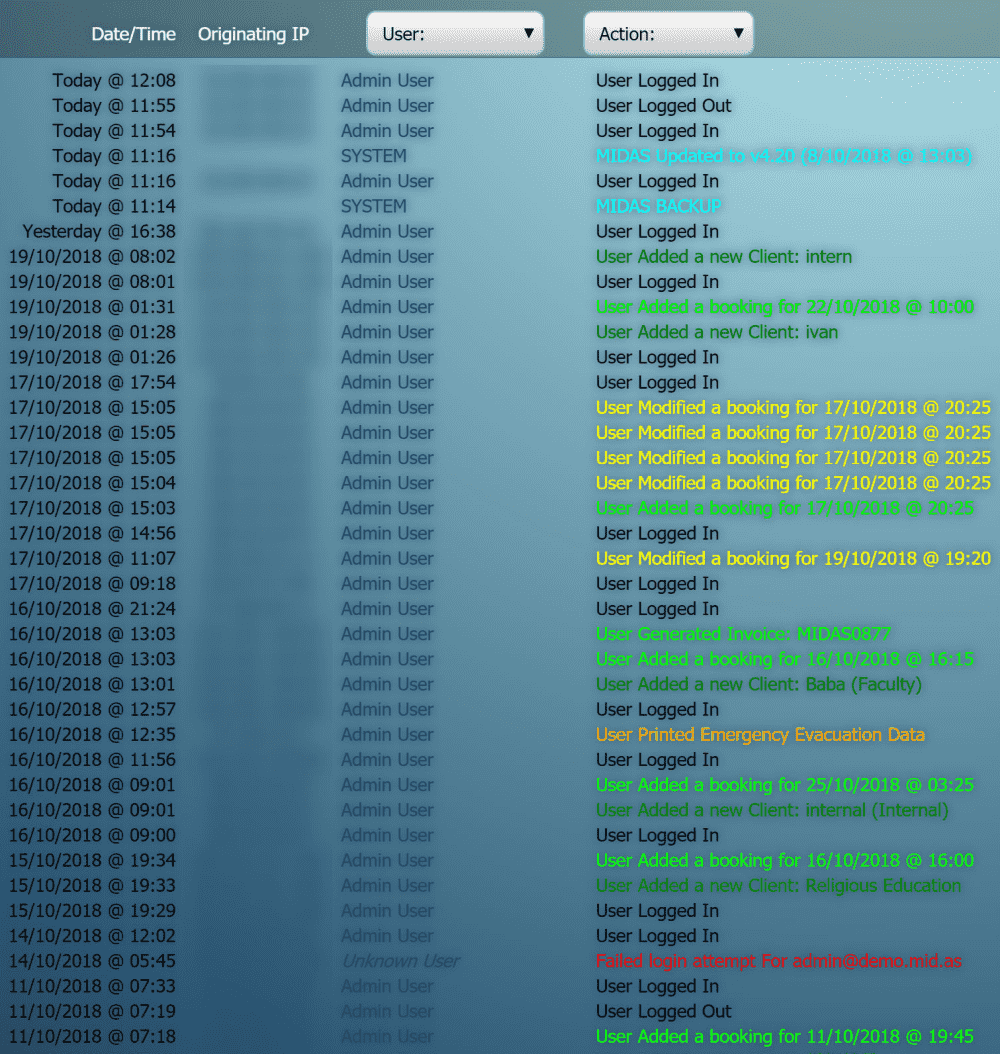 ---
Explore More Features of MIDAS Booking Software...