Current Vacancies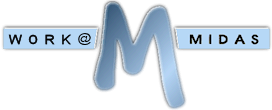 Since its first commercial release in early 2006,
MIDAS
has grown to become a world class web-based scheduling solution.
Today, our global clients include Schools, Colleges, Universities, Churches, Leisure and Entertainment Venues, Community Centres, Training Centres, Sports Complexes, and Local Government establishments.
From time to time exciting opportunities arise to be part of MIDAS. When such vacancies become available, details will be published on this page.
Current Vacancies
Digital Sales & Marketing Specialist
Date First Posted: March 2013 · Closing Date: Open Ended
An opportunity has arisen for an experienced, highly motivated, self-employed sales and marketing specialist, based in North West England, UK, to join us to explore new sales avenues, and develop and implement marketing strategies.
How To Apply
To apply for a post advertised on this page, be sure to have fully read the associated Job Description and Person Specifications, and unless otherwise stated, please email your CV and any required supporting information to