Set Operating Hours
MIDAS allows you to set the hours of operation for each of your rooms and bookable spaces in the system.
Hours when a space is closed may be set for each day of the week, with different hours on different days if necessary.
Additionally, you can completely one or all of your rooms on individual calendar dates, such as public holidays, or over full date ranges. This is useful if, for instance, your operations temporarily close down over the Christmas period.
By default, when your venues are "closed", users will be unable to book them.
However, MIDAS includes a user permission, which may be optionally granted allow an administrator to override the normal operating hours and be able to book outside of them.
Further reading: Setting Your Venue Operating Hours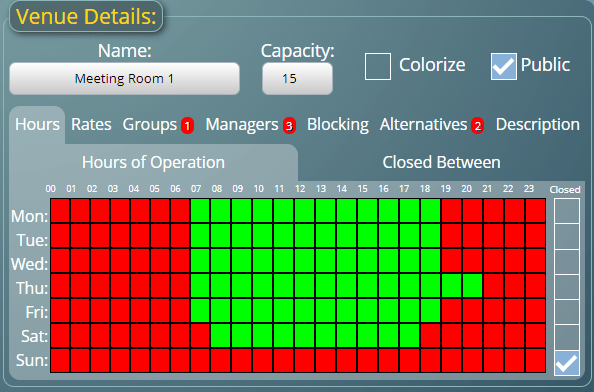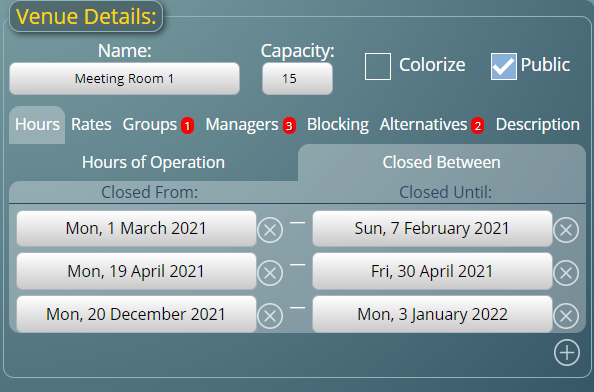 ---
Explore More Features of MIDAS Booking Software...