Multi Database Support
MIDAS room booking systems can be easily expanded by adding additional databases.
Each additional database has it's own separate venues (rooms), resources, users, clients, and invoices - it's essentially like having another full MIDAS system, without the associated cost.
In fact, the only thing additional databases have in common is that they all share the same login URL as your original MIDAS system.
When multiple databases are configured, on the login screen, users can quickly select which database they wish to log in to.
This is ideal if your business has multiple geographic locations, as you could add a separate database to your MIDAS booking system for each of your organization's locations, rather than having to purchase a completely new MIDAS system for each.
Further reading: Add additional databases to MIDAS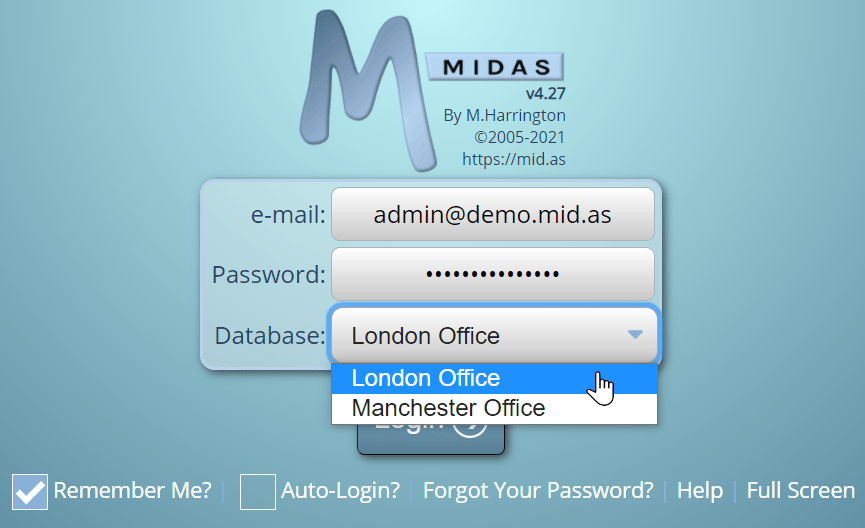 ---
Explore More Features of MIDAS Booking Software...