MIDAS Knowledgebase
Is there a smartphone app available for MIDAS?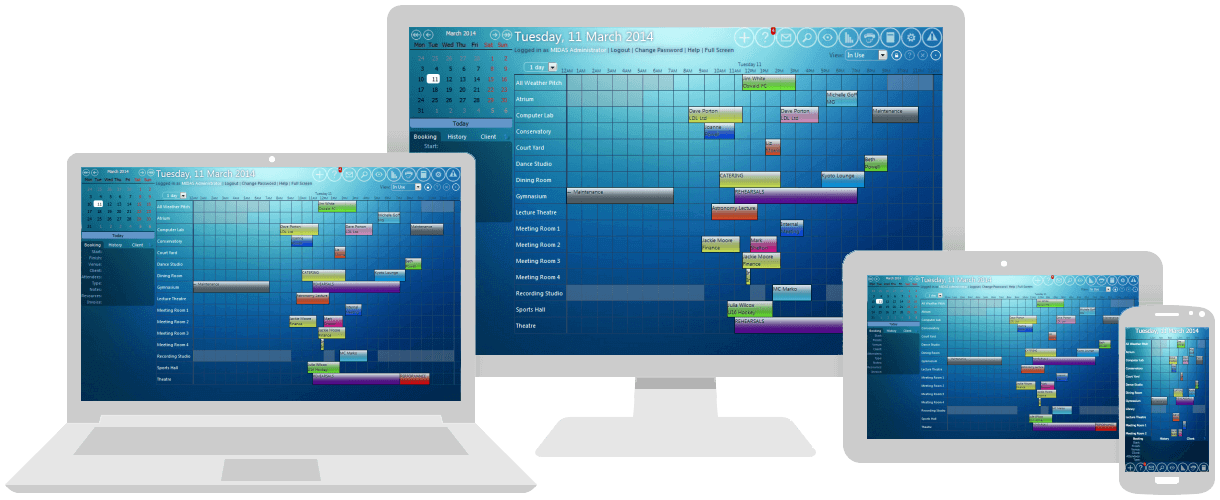 MIDAS has a clever "responsive design", which means that it automatically adapts and adjusts for display on a wide range of devices and screen sizes/orientations, be it desktops, laptops, tablets, or mobile devices.
For example, here are some screenshots of MIDAS running in a desktop browser, on an iPad, and on an iPhone.
Because of this "responsive design", and in order to make MIDAS as accessible and as easy to use as possible, there's no additional "app" that needs to be downloaded and installed on every user's device before they can start using MIDAS - all they need is a modern supported web browser on their device, and they'll be able to instantly access and use MIDAS anywhere!
← Return to Knowledgebase