MIDAS Knowledgebase
Is MIDAS available for my iPad?
Note: This article applies to MIDAS v4.05 or later
Yes! - You can access our room and resource scheduling software, MIDAS, from your iPad. There's no additional "app" to purchase or install, simply use your device's browser to navigate to your MIDAS URL.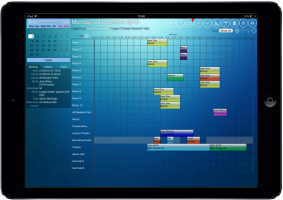 You can use MIDAS with your iPad or other tablet device in either landscape or portrait orientation and MIDAS will adapt to the orientation accordingly.

← You can even
install a Home Screen icon
to allow MIDAS to act like your other iOS apps, for easy one-touch access to your bookings.
← Return to Knowledgebase